Nov 27, 2010: 6:00pm
$10 (Kids: $5)
Oddball for Everyone: An All-Ages Evening at San Francisco's Treasure Trove of Cinema


in the series Oddball Ephemera
Flyer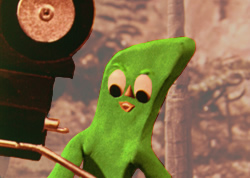 Once more Oddball Archives, that veritable Willie Wonka's Chocolate Factory of Film, opens its fuzzy door to budding cineastes of tomorrow! Film on Film Foundation and Oddball present a re-tooled selection of kid-centric films with ageless appeal. Classic cartoons feature Woody Woodpecker and Gumby and explore our micro- and macrocosmos, while live-action films pay homage to the pencil, backyard fauna, and that much-maligned meteorological phenomenon, rain. Plus, a legendary tribute to the greatest musical act of all time. Winsome fun for grown-ups and children alike! Come early to check out our preshow of surprise films.
Pencil (Le crayon)

(1971) by Gary Plaxton 7.5 min. Color 16mm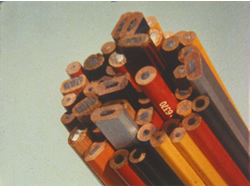 The pencil in all its variety and ubiquity is celebrated in this colorful mini-documentary. Ever wonder how they get the lead in there? This and other mysteries are revealed during the energetic factory sequences while a time warp synthesizer score delights.
Pantry Panic

(1941) by Walter Lantz 7 min. Color 16mm
Cosmic Zoom

(1968) by Norman McLaren 13 min. BW 16mm
A fantastic, "continuous" voyage from a rowboat on the Ottawa river, upward and outward to a grand view of galactic flotsam, then back inwards through a rivulet of blood in the tip of a mosquito's proboscis, to examine an atomic nucleus. Remade a decade later by
Charles
and
Ray Eames
(
Powers of Ten
) with narration (and its jumping-off point moved to Chicago), then again as an Imax movie (
Cosmic Voyage
) with
Morgan Freeman
,
Cosmic Zoom
is where it all began.
Braverman's Condensed Cream of the Beatles

(1974) by Charles Braverman 14.5 min. Color 16mm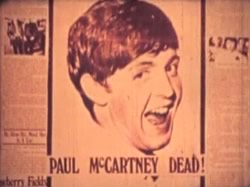 A decade-long pop-culture revolution distilled into 15 minutes of cinematic bliss. Rapid-fire montage of song snippets, iconic clips, apocryphal stills, and animation: a prototype of the modern documentary, only without the talking heads and fourfold as fab!