Jun 19, 2010: 3:00pm, 8:00pm
$10 (Kids: $5)
Oddball Wants Children: Accidental Edutainment for Kids and Their Adults


in the series Oddball Ephemera
Flyer

Finally Oddball Archives, that veritable Willie Wonka's Chocolate Factory of Film, opens its fuzzy door to budding cineastes of tomorrow! In their third collaboration, Film on Film Foundation and Oddball present a selection of kid-centric films with ageless appeal. Classic cartoons feature Betty Boop, Woody Woodpecker, Gumby, and Joshua (who?), while live-action films pay homage to the toy train, the pencil, the Japanese snow monkey, and that much-maligned meteorological phenomenon, rain. Come rediscover an era when simplicity could be beautiful instead of insipid and family entertainment really did entertain the entire family.
Joshua and the Blob

(1972) by John C. Lange 6 min. Color 16mm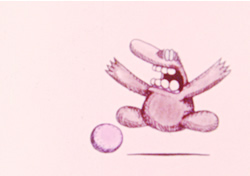 The sensitive, whimsically conceived Joshua, in his second outing, finds himself put upon by a mysterious and clingy globule. In dealing with this sticky predicament, he runs the emotional gamut from anger and frustration to... love? Yet another delightful animated character awaiting rediscovery (you won't find him in IMDb).
First prize, animated films for children, Zagreb Animated Film Festival
Pencil (Le crayon)

(1971) by Gary Plaxton 7.5 min. Color 16mm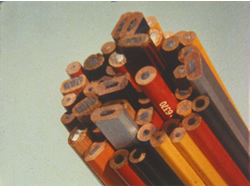 The pencil in all its variety and ordinariness is celebrated in this colorful mini-documentary. Ever wonder how they get the lead in there? This and other mysteries are revealed during the energetic factory sequences while a time warp synthesizer score delights.
The Dancing Fool

(1932) by Dave Fleischer 7.5 min. BW 16mm
Snow Monkeys

(1975) 7.5 min. Color 16mm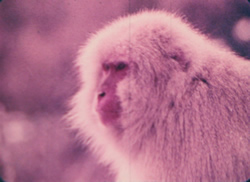 "Extinct is forever" admonishes the opening epigraph of this film about a small population of remarkable and adorable primates in Japan. These little furry humanoids frolic, tussle, bathe, groom, and are guaranteed to win the audience's hearts. Superlative photography, with many languorously lyrical moments.
Toccata for Toy Trains

(1959) by Ray and Charles Eames 14 min. Dye Transfer Technicolor 16mm